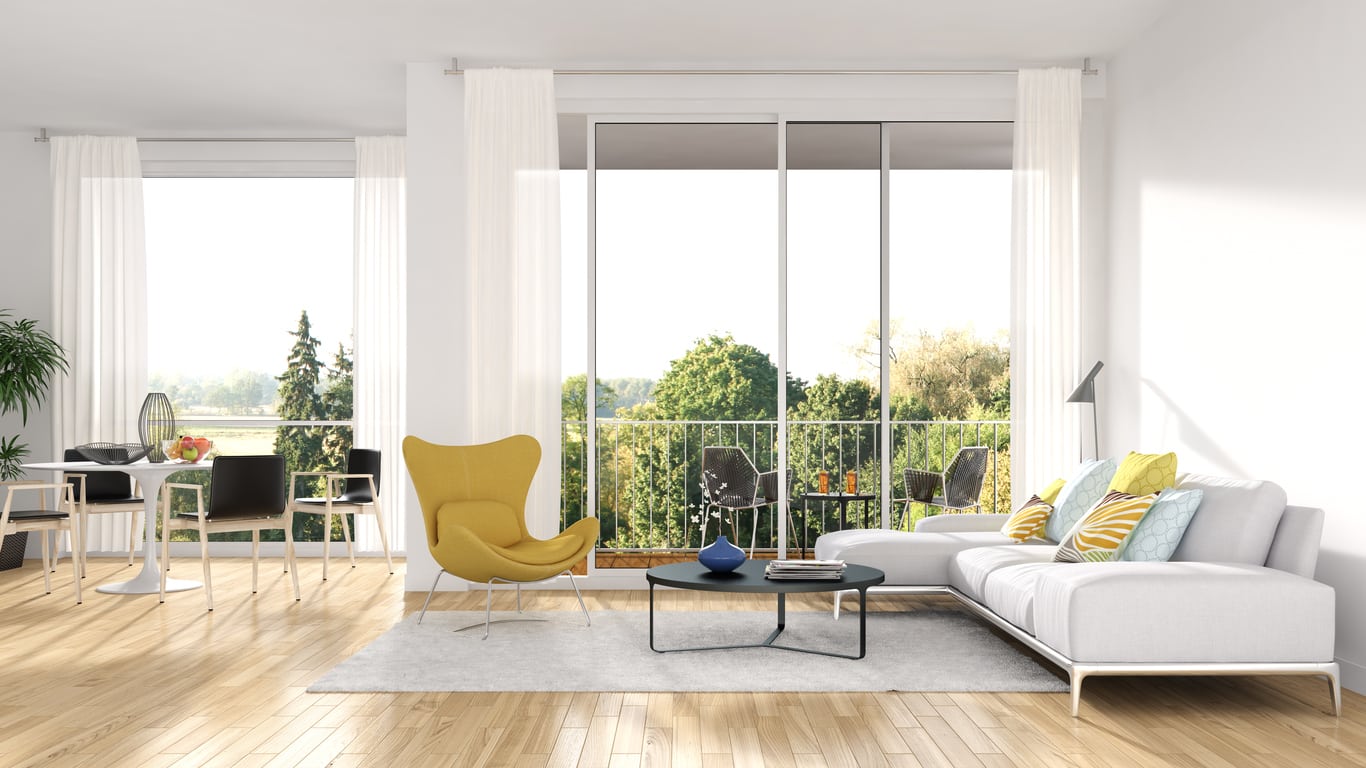 11 Mar

LEASEHOLD PROPERTY MYTHS DEBUNKED

Owning a leasehold property is extremely common in England and Wales, but it can be tricky to know exactly what it means.

Here, we've compiled a list of frequently asked questions on the subject so that you're better equipped the next time you think about buying a leasehold.

I've found my dream home, but it's a leasehold. What does that mean?

Firstly, don't panic. Leasehold is one of the most common ways of owning a flat/maisonette/apartment in England and Wales. The other option is freehold but, unlike freehold (where you own the property outright), leasehold only gives you exclusive ownership of the right to occupy the property for the length of the lease. This can be anything between 99 to 999 years when a lease is first created.

I've heard people mentioning 'ground rent', but will I have to pay for it?

Unfortunately, there's no way around this. Ground rent is what a leaseholder pays each year to their landlord. It can be a small amount (£10), or substantial (£200) per year. In some cases, the ground rent can increase considerably over short periods. Your solicitor should advise you if this is the case, but it's a good idea to ask early on how much the ground rent is, whether it changes (and when) as well as the consequences of any increase.

Do 'service charges' apply to me if I buy a leasehold flat?

Again, you'll need to set aside some cash for this. Service charges are your share of the cost of maintaining the building your flat/maisonette/apartment is in. It also covers the communal areas and communal services. These charges are usually paid annually and in advance, but the amount will vary depending on the building, its age and condition. It's important to ask your landlord about the cost of previous service charges and whether there are plans for large expenditure in the future, such as roof renewal or external painting.

I'm buying a flat in a large block on a development with communal heating and lifts, will this be expensive to maintain?

It is difficult to know precisely what the cost of maintaining or renewing items like these will be. That is why it is always wise to establish early whether the property has a 'reserve' or 'sinking' fund. These terms are often used interchangeably, but the aim of such funds is that leaseholders contribute each year so that large expenditure for these works can be spread over a number of years, rather than a leaseholder facing a large service charge in the year the works have to be carried out.

I'm thinking of buying a leasehold flat, but how is the block maintained?

When you buy leasehold, you become a leaseholder, and, like any tenancy agreement, the lease sets out your rights and obligations. The landlord, usually a freeholder, will also have their rights and obligations set out in the lease.

Like any building, the block containing the flats will need internal and external maintenance. It may also have communal heating or lifts that require maintenance. The freeholder is normally responsible for such maintenance, although the cost is passed on to leaseholders via the service charge. The freeholder will typically employ managing agents to manage the building on their behalf.

I understand that the building containing the flat I want to buy is managed by a professional agent, what could I do if I was unhappy about their handling of a complaint?

Building management can be complicated, so many freeholders will appoint an agent to do the day-to-day management tasks, like building insurance, organising regular and irregular repair and maintenance; and responding to enquiries from purchasers.

An agent managing a building containing flats should be registered with either the Property Ombudsman or the Property Redress Scheme. The law requires agents to join one of these redress providers in order that leaseholders dealing with property managers will be able to complain to an independent body about the service they have received.

I'm thinking of buying a leasehold flat in a retirement development, will I have to pay for any extras?

Potentially. There may be services and facilities, such as a warden (either live-in or visiting), and a 24-hour emergency call system. These may well be paid for by leaseholders through their service charges.

I have been told to look out for 'event fees' if I'm looking to buy a leasehold flat in a retirement development. What are these?

Event fees are common in retirement flat leases. They are payments that the leaseholder makes to the freeholder when the flat is sold on, or if it's sub-let. The percentage is usually based on the sale price or the rent when sub-let.

In some cases, the fee is put into a fund for the continued running of the building or development to avoid large increases in service charges as time goes by. Such increases are worrying because pension income may not keep pace with them. In other instances, the payment is simply income to the freeholder and does not go towards any services. So, it's important that at an early stage your solicitor asks whoever is managing the building(a) whether there are event fees (b) when they will arise and (c) what the payments will be based on.

How do I check on fire risks in a building where I would like to buy a leasehold flat?

By reading the building's fire risk assessment – your solicitor should ask for a copy from whoever is managing the building. All blocks of flats in England and Wales are required to have a regular, fire safety risk assessment. It covers:
how likely a fire is to start;
what would happen if a fire started; and
how to minimise the risk of a fire starting or spreading
I would like to alter a leasehold flat after I buy it, but will I be able to?
Some leases ban alterations altogether, some allow it so long as you obtain consent, while others have no restrictions. Before buying you should check if you need the lessor's consent ahead of making alterations. However, you may need to first approach the managing agent working on behalf of the lessor/landlord.
I hope to be able to sub-let a leasehold flat I'd like to buy, but will I be able to?
Some leases don't allow any sub-letting, some require consent and others are silent (there are no restrictions on sub-letting) But because leases can vary, it's important that you check with the lessor (your landlord, typically the freeholder), before buying, whether your flat has restrictions or conditions for sub-letting.
Can my leasehold expire?
Yes, like any tenancy, leasehold has a start and finish. Make sure you know how long is left before you buy because as it gets shorter, it becomes more difficult to sell. Leases often start at 99 years or more, but they will get shorter as each year passes. Ideally, make sure the leasehold has over 80 years remaining. Lenders may insist on a certain length of the lease, but each may have different requirements. Most set out their requirements in the UK Finance's Mortgage Lender's Handbook. Your estate agent should be able to give you information on how long is left on the leasehold, and your conveyancer or solicitor should tell you.
You will have a right to extend the lease of a flat after two years of ownership, but you will have to pay the freeholder for this and the cost can be substantial, depending on the length left on the lease. If your lease expires, you have certain rights if you live in the property. But if you are to continue to live there you are likely to have to pay a market rent.
Here is a list of questions that you should ask your estate agent or solicitors when buying a leasehold flat:
How many years remain on the lease?
What is the current ground rent?
Does the lease provide for the ground rent to increase?
Can I see the last three years' service charge accounts?
Is there a sinking fund for the building and how much money is in the fund?
Is any significant work expected to be carried out to the building in the future which will have a big impact on the service charges?
Does the property have a managing agent; and, if so, are they registered with a redress provider?
Can I alter the property?
Can I rent out the property?
Can I run a business from the property?
Can I keep a pet at the property?
Is there a residents' association?